Activities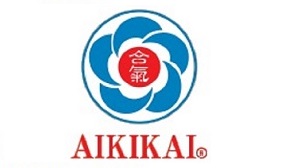 Aikido is a modern Martial Art created during the 1920s by Morihei Ueshiba, an expert who reached the highest level of mastery in the classical Japanese Martial Arts. Officially recognized by the Japanese Government in 1940, the Aikikai Foundation is the parent organization for the development and popularization of Aikido throughout the world.
Activities of Aikikai Foundation
・Establishment of Aikido schools, publication of books and newspapers about Aikido (Japanese and English).
・Establishment of branch dojos, dispatching of instructors to domestic and foreign regions and dojos management.
・Organization of Aikido public demonstrations and workshops.
・Other activities related to the dissemination of Aikido in general.
Other Organizations that promote and spread the development of Aikido
・International Aikido Federation (IAF Established in 1976)
・All-Japan Aikido Federation (Established in 1976)
・Ministry of Defense Aikido Federation (Established in 1961)
・National Student Aikido Federation (Established in 1961)
・National High School Aikido Federation (Established in 2002)
Organization Chart